Today's cast spotlight is on Andy Zou, who plays the role of Chin Sun in The Battle Below. Andy is a real funnyman, but his talents don't stop there! Read on: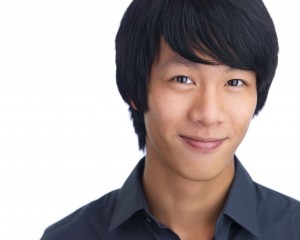 Andy Zou was born in St.Louis, Missouri and moved to New York to study experimental theatre at New York University's Tisch School of the Arts.
He is currently residing in New York to continue pursuing a career in Commercial, Film, and Television acting.  He aims to fulfill a career in comedy and stunt work.
He spent 3 years in high school performing with a shortform improv troupe and 3 years in college performing with the sketch group Hammerkatz.  After graduating, he has spent his time collaborating with fellow graduates as well as exploring for new connections in the industry.  He is also a fan of biking, gymnastic training, video games, burgers, beer, and graphic design.
Learn more about Andy on his website, www.andyzou.com