Next up on FBC's cast list for The Battle Below is Carl Ka-Ho Li, who will be playing the role of Cooper. Carl is a real jack-of-all-trades, we are lucky to have him!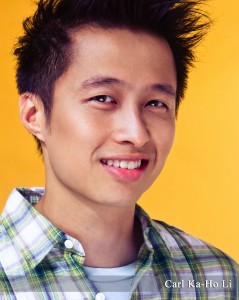 Carl Ka-Ho Li was born in Hong Kong and raised in Connecticut.  Ever since childhood, he has been passionate in his pursuit of the arts.  For high school, he attended the Academy of the Arts as a dance major. Later, Carl earned a BFA in Acting at the University of Connecticut, where he trained in Suzuki Technique under Eric Hill. He continued to hone his techniques in the Eric Morris System at the Bova Actor's Workshop (in NYC), and today Carl continues to explore new modes of self-expression in the arts.  He has lived in NYC for about 7 years, during which he has worked on various film, television, stage, and dance productions. Carl has also been involved with the (non-profit) Asian American Film Lab since 2006, and lead as the president from 2010-2012.
Carl is also currently in a webseries called 'Math Warriors;' check out the Facebook page here.