Today, FBC would like to introduce Jamahl Garrison-Lowe in the role of 'Rock and Coal.' I will avoid the easy (albeit tempting) pun of Jamahl 'rocking', etc. He is, however, a serious actor with serious talent: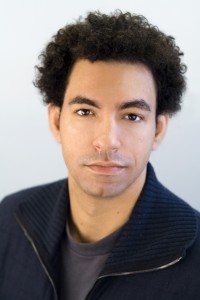 Jamahl Garrison-Lowe started his journey with humbling beginnings and Virginia roots. Tricked into an audition by a high school drama teacher, in his hometown of Charlottesville, he first stepped on stage as The Prince Of Morocco in Shakespeare's Merchant of Venice. He soon became a constant fixture at Charlottesville's Community Theater: Live Arts. He began a studious progression that led him to New York City and the prestigious conservatory: The American Academy Of Dramatic Arts, a bedrock of theater training since 1884. Under the experienced faculty, his intrinsic love of theatre and the respect for the craft of behaving truthfully, honestly, and spontaneously under imaginary circumstances cemented. Jamahl resides in New York City where he has appeared on numerous New York stages, from Lincoln Center to The Public Theater. He continues working in theater and film developing his form and art.
If you wish to learn more about Jamahl, check out his website here.